About Us
JOSEPH & MAE FLORES
Who we are
Thank you for taking time to visit our site! We're Joseph and Mae, the husband & wife and creators of Dream Real Cinema.
We are fun and happy type of person so we prefer fun at work to capture lots of fun and candid moments as discreetly as possible so you and your guests feel comfortable and at ease. Most of all, we want you to remember why the two of you chose to be one as husband and wife.
Each and every couple we meet inspires us, which is why our wedding videos are created in such a way that they feel absolutely refreshing and natural. It features a brilliant artistic touch and authentic cinematic style that we incorporate in designing a dynamic wedding video that continues to inspire beautiful memories for our discerning clients.
We believe in your dreams and desire to make your wedding day an exquisite affair worth remembering for a lifetime and are passionately invested in ensuring that we capture each and every special moment of your Biggest Day in great detail.
We treasure this opportunity to get to know you before the big day to find out what makes you both tick. That way we can cooperate to create a memorable and stunning video that relates to your personalities.
So, if you are looking for a proficient and reliable videographer for your wedding, you can contact us today!
I'm full time wedding videographer and video editor from Philippines. Film making is my hobby and my job, this is something I adore since I was 19 years old up to present. It's been almost a decade since I started as a freelance videographer.
Through my career I was able to hone my passion in film making. After seeing a huge void in the wedding videography industry, I started my very own Dream Real Cinema. I shoot weddings in creative, natural, relaxed and candid style.
My approach is fun and this makes people to be friendlier, happier while I capture the best moments of your perfect wedding day.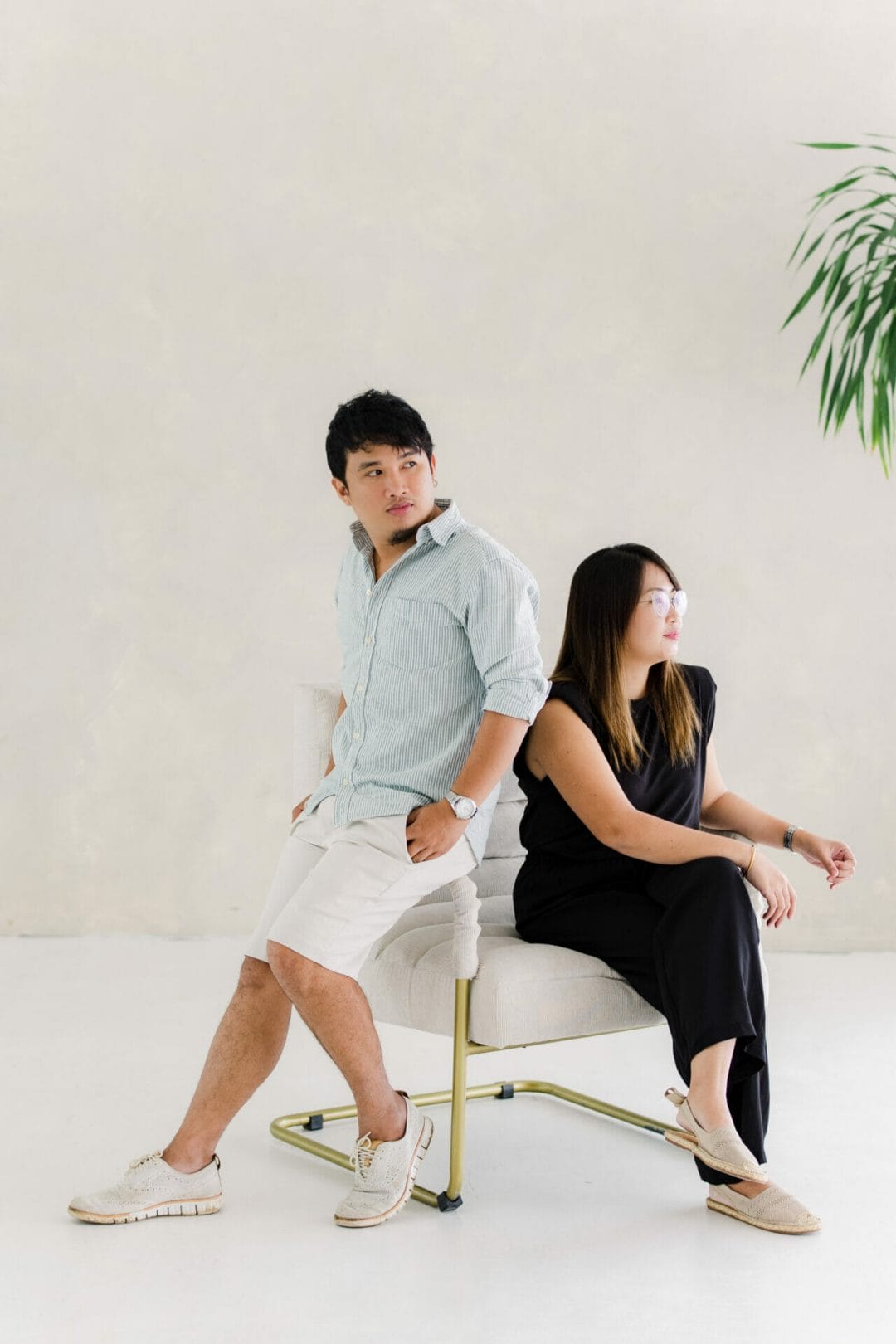 Get in Touch
Get in touch to check our availability. Browse our different video packages and secure your date with a holding deposit.
Pre-Wedding Planning
Let's to discuss your plans for the big day so we can create your shot list and day-of timeline to ensure all those special moments are captured.
Finally the Big Day!
Relax and have the best day ever! Your videographer will be present at your wedding, shooting continuously throughout the day. You won't event notice we're there.
Post-wedding
Our professional video editing team will create your final highlight. Watch and download your Save the Video online. Soon you will receive your Full Wedding Highlight in a customized USB at the front of your door.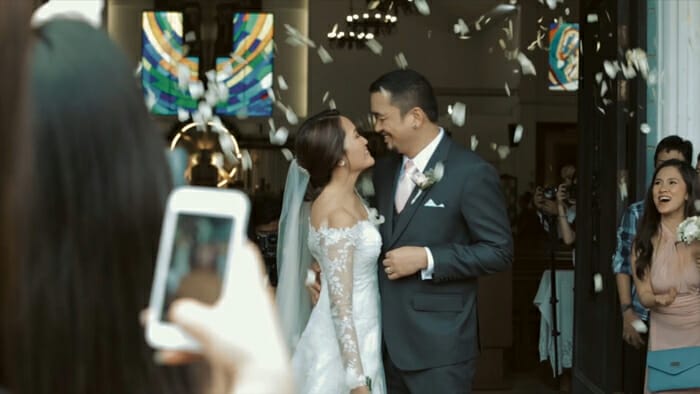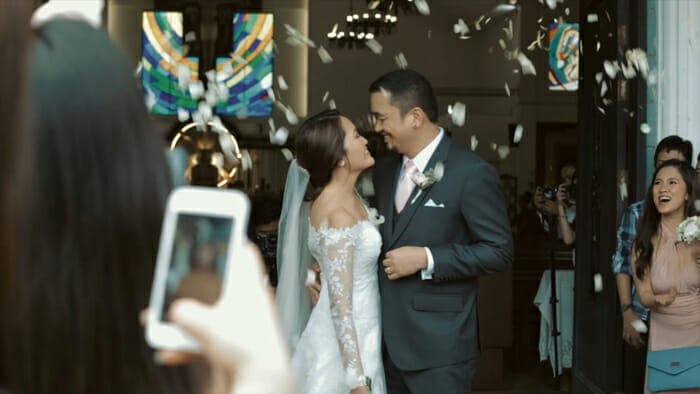 Jam & Larry
Being from media and advertising, storytelling through video matters a lot to us. We're happy to have chosen Dream Real Cinema—their videos have an amazing cinematic feel to it. They listened to what we wanted for our SDE and produced something that was beautiful and meaningful. Our guests kept saying how great our SDE was after the reception. Thank you Dream Real Cinema!
G & Raf
I'm so glad my husband discovered Joseph and his team's booth during the Bridal Fair in SMX last month. Despite the limited time that we had to prepare, Joseph was so accommodating when it came to our requests. He was always one message away, and so eager to listen to what my husband and I had to say. On the day of our wedding, we were all so pleased with Joseph and his team because they were so easy to work with. Each and every one of them made an effort to make us feel relaxed, even throwing in jokes here and there to lighten the mood. All of them were so nice! It was no surprise to us that our SDE came out so beautifully!! I'm so amazed at how they captured great moments. Thank you so much Joseph. We will never get tired of watching your masterpiece ♡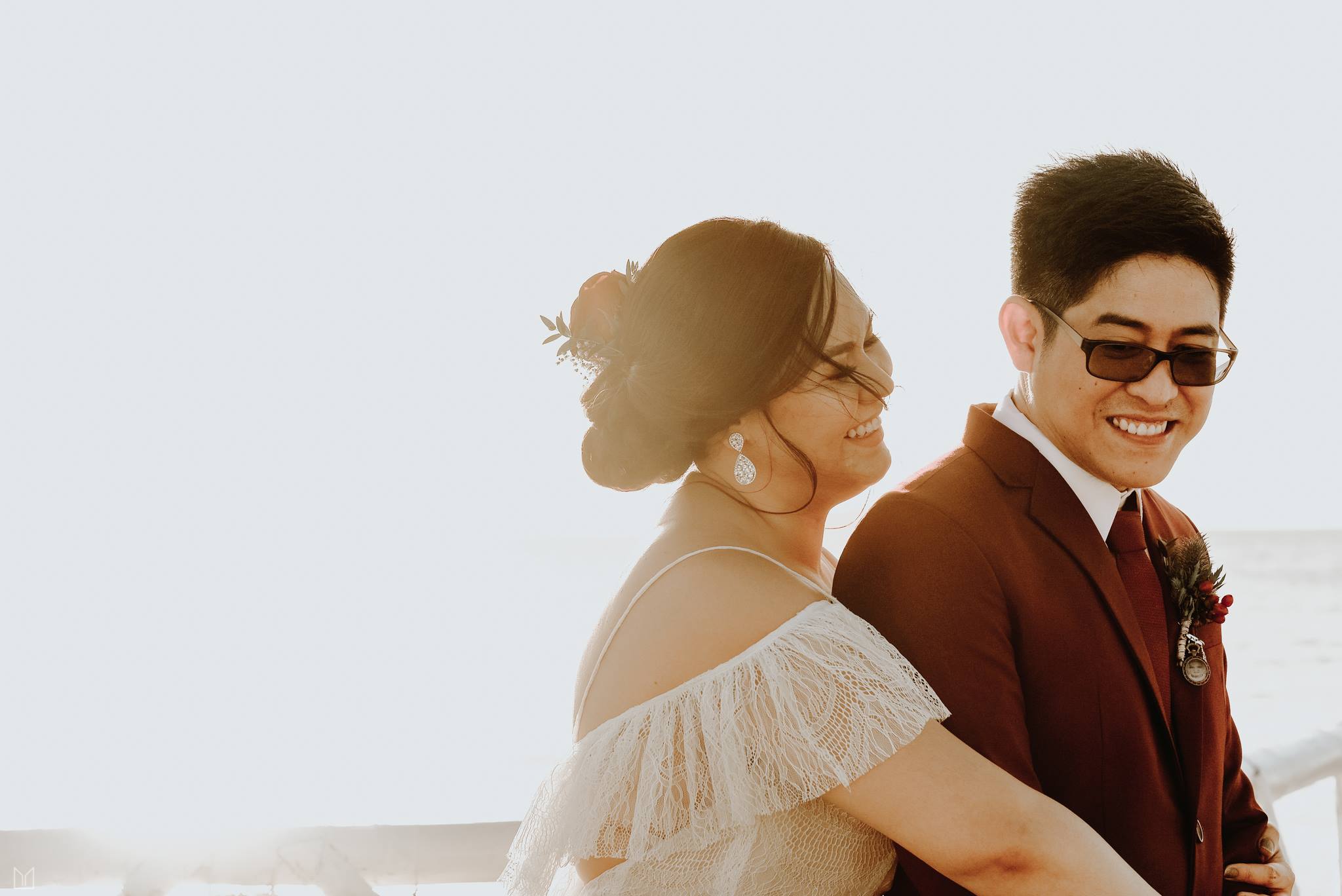 Julie Rodriguez-Cumbalon
Hi Sir Joseph and Team, 
From the bottom of our hearts, thank you very much! If anyone is ever looking for a videographer, trust me I will be shouting your name from the roof tops. You both did an amazing job! We were both in tears as we watched it. I was extremely satisfied with each of them. From the beginning, I was impressed with their work, which I consider masterpieces. Sir. Joseph did exactly what was asked from him and he does it with creativity, fun, passion and perfection.
Their prices? Very reasonable, especially with his high quality work. Sir joseph and team was efficient and extremely reliable. I recommend him with the highest regards for any occasion!
You truly captured every moment since the day 1 of our prenuptials upto SDE.. AMAZING WORK! You are definitely our best chosen vendor. Seriously guys, genius! The wedding is over, and that video takes me back to that moment like it was yesterday, and I can't believe I get to watch that for the rest of my life.
Thank you thank you thank you!!! God bless you and more blessings to come this 2019! Please continue to spread your wonderful creativity skills!
Neil & Julie
Ahyena & Mark
Thank You sir joseph and the whole Dream Real Cinema Team. You really did a great job on our prenup til our wedding day. You really exceeded our expectations. We really love the outcome of our prenup video and same day edit video. We really enjoyed working with your team. God bless you more. Overall rating 10 of 5.
It's Going to be Perfect!
LET'S PLAN YOUR BIG DAY!